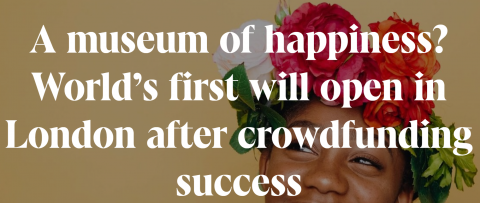 The world's first museum for happiness will open in London after a successful crowdfunding campaign
The science, art and history of happiness will take centre stage at the world's first museum dedicated to the subject, after a successful crowdfunding campaign.
The Museum of Happiness will be located in Arlington House in Camden, north London, providing a space to explore the importance of happiness, and how science-based techniques can help people find greater happiness in their lives. Arlington House is the UK's largest homeless hostel. Founders also hope the museum will help reduce isolation and depression among members of the capital's homeless community.