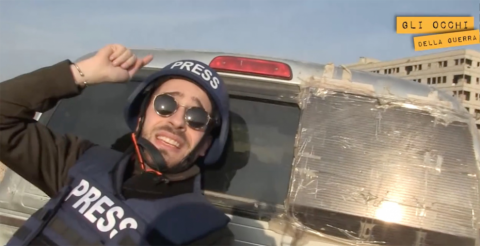 As newsroom budgets have gotten tighter, reporting in war zones has often been one of the first things to go.
In Italy, IlGiornale.it, the digital arm of the country's fifth-largest national newspaper, has experimented with reaching out to readers directly to fund its reporting abroad.
In late 2013, the newspaper created Gli Occhi della Guerra ("The Eyes of War"), a crowdfunded reporting project that at launch offered readers the option to help fund reporting trips to either Afghanistan or Libya. Most readers opted for the former, and within weeks, had financed the Afghanistan trip — and, soon after, the Libya trip as well.
Since the project's launch, readers have helped fund 90 trips across the world, including multiple expeditions to conflict hotbeds like Iraq and Syria. Read more below.