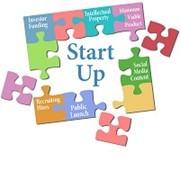 The European Innovation Council will experiment with new forms of funding, including grant-loan combinations and crowdfunding, when it begins life soon in a preliminary, pilot version.
A draft plan, dated from March but subject to change, gives an early view of European Commission thinking about a new body that has been the subject of much debate and anticipation amongst research lobbyists in Brussels over the past two years.
The draft "work programme" for the EIC lays out a template for the pilot – or "preparatory phase." As expected from prior Commission statements, it proposes to preserve with some modifications four existing competitions found in the EU Horizon 2020 research programme: the SME Instrument, Fast Track to Innovation, FET Open and innovation prizes.
Two new finance ideas are also outlined. A disclaimer on the paper, which has been seen by Science|Business, warns that its content is "preliminary" and "may not in any circumstances be regarded as stating an official position".  The document has been circulating among member-state representatives on Commission planning committees for some months, but has not yet been made public. The Commission generally does not release research work programmes until they are finalised, arguing that they could change so much that they confuse more than they clarify.
In an interview with Science|Business Monday, EU Research Commissioner Carlos Moedas confirmed a few broad themes in the work programme, but declined to comment further, saying: "I don't want to create an announcement that jeopardises my negotiation power."
Blended finance
Under the draft work programme, a 'blended finance' pilot would support the scale-up of fast-growing SMEs and small midcaps by blending grants with loans and/or equity finance. It would launch in the first quarter of 2019. Another trial will explore "one or more" crowdfunding ideas, to see whether ordinary people could invest money in business or project ideas sent by researchers to Brussels.
Taken together, the ideas introduced in the paper represent the Commission's most detailed attempts yet to translate two years of talking points about changing the innovation landscape in Brussels into action.
New prize competitions are also suggested. These include: a challenge to create a battery that can achieve "the same or better performance than current gasoline or diesel powered vehicles"; a working benchscale prototype artificial photosynthesis device that is able to produce a synthetic liquid fuel; a scalable, reliable and cost-effective early warning system for epidemics; another prize for "blockchain for social good"; and a final prize for an affordable solution for launching nano- and micro-satellites into low-earth orbit.
But all these details – the number, timing and subject of prizes – still need to be confirmed, Moedas said Monday. He said the size of the prizes would be in the range of €1 million to €2 million.
Commission officials are restricted under Horizon 2020 legislation, approved by the European Parliament and Council, from making too many changes to the programme. The law creating Horizon 2020 was approved in 2013, and the next legislative cycle isn't expected to gain speed until 2019.
However, the four Horizon 2020 competitions – SME Instrument, Fast Track to Innovation, FET Open and innovation prizes – will eventually be given new names under a common EIC brand. So, for example, the SME Instrument could become the 'EIC starter grant' in the next EU research programme.
A new portal
These competitions will all be accessible in their present form via a newly created EIC website – which could go live as early as this year. On the website, sitting in a buffet of funding options, will be a "portfolio" section that highlights companies funded already through EU money, and details on how to invest in them.
If "portfolio" sounds like a venture capital fund, it should: the thinking inside the Commission is that the EIC website should resemble a VC home page.
The animating idea for the EIC is that risky technologies do not get sufficient backing in Europe. The rationale for the new office is described simply in the draft work programme: "The EU has supported the creation of few companies that shape and capture these new markets," the paper states. "While Europe compares relatively well internationally in terms of numbers of start-ups, too few of these succeed in scaling up and generating high-skilled jobs."
Moedas wants the EIC to become a prestigious twin to the EU's European Research Council and appeal to a new generation of techies in Europe. To this end, thought has apparently gone into making EU funding appear more attractive.
Under the plan, applicants who make it through to the second round of the SME Instrument would now be required to sit an interview. Meeting the people behind the proposals is an idea Moedas says needs to become common practice in EU funding. For single applicant programmes, this should be achievable; however, there are concerns among Commission officials that scheduling interviews with a consortium of applicants will greatly delay the time to grant. For this reason, interviews would be a limited feature in the EIC pilot.
Robot evaluators?
Elsewhere, the work programme says that the mandate of the 15-person EIC advisory group, set up in January, should be renewed until 2020. The group includes Cambridge's best-known venture capitalist, Hermann Hauser; two prominent European Web entrepreneurs, Taavat Hinrikus of TransferWise and Paddy Cosgrave of Web Summit; Ingmar Hoerr, co-founder of a €1 billion-plus European "unicorn" in biotech, CureVac; and a Dutch prince, Constantijn Van Oranje.
The Commission also proposes to spend €150,000 to study the potential of crowdfunding and artificial intelligence for evaluating proposals.
"Little is known about how much the crowd differs from investors, lenders or experts in judging which proposals to support, how rational the crowd is in making funding decisions, and what tools might best assist the crowd in this process," the paper says.